KA2 School
STORIE MIGRANTI
E DI SILENZIO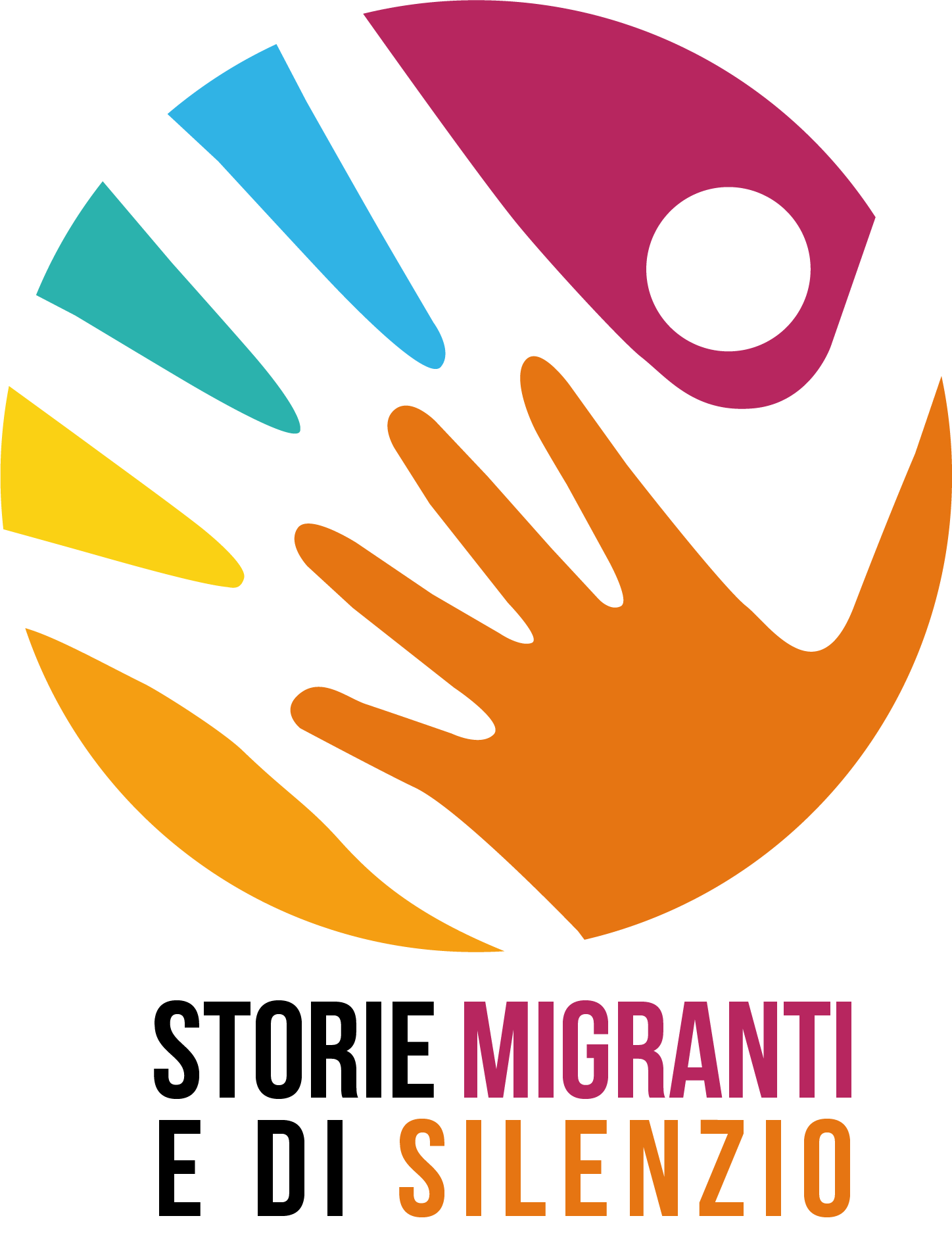 We know little or nothing about the living conditions, the expectations and the real enforceability of the rights and social benefits of the people with disabilities who are not European citizens living in our countries. We know that these people are there, that they don't there are few, that their living conditions can sometimes be very difficult, but basically we do not know them. The associations find it difficult to adequately represent their requests and to protect their rights; social services and health care, schools and institutions are disoriented in the face of new needs, but also in the face of paradigms of care and alternative assistance, which put a strain on our organizational models (Bucci et al., 2013).
The intersection between disability and migration, therefore, presents itself as a new fact, sometimes difficult to read. And despite the theme of disability combined with migration flows, it acquires considerable importance by virtue of the role played, in the current knowledge society, from the right to education also for migrant persons with disabilities, in line with most of the pronouncements international.
In fact, education is identified as a resource not only for the acquisition of a qualification professional, but also as an essential factor in support of inclusion, social cohesion and active citizenship. Design and implementation of training courses for migrants with disabilities and their teachers, therefore, represents a strategic piece for expanding employability opportunities and for the acquisition as well for them of tools aimed at the construction of an Independent Life Project (Pavone, 2014).
Studies show, in fact, that the failure to achieve even basic training (due to a lack of access to education or early dropout) exposes individuals, even more so if doubly vulnerable, as are migrants with a disability, to a greater risk of unemployment and poverty, discrimination and marginalization, if not also deviance. From the perspective of the school, the drive to question the connection between disability and migration arises from various instances: the communication difficulties that end up not guaranteeing information and access to services; the perception of a limit or of a relative effectiveness/fallacy of diagnostic tools and nosographic categories; a very high number of diagnoses of migrant children in terms of language and learning disorders; the difficulty of enforcing the protocols to families, with the effort to make sense of other styles of care and, again, the confrontation with ideas of disability different to those built in the Western world, magical and supernatural interpretations and therapeutic itineraries alternative to the expectations of doctors (Gozzini Turelli, 2011).
Everything seems to signal inadequacy and the escape of certainty of the tools. The objectives of the " Silence Migrant Stories" project are:
1. improve the awareness about a widespread and challenging phenomenon for the European schools, but little investigated: the presence of students with disabilities (especially deaf students) from migrant families, refugees and
asylum seekers
2. collect and disseminate good practices, teaching materials, and digital resources making them available to teachers who will be faced with this challenge for the first time.
The main results are:
1. Collection of at least 12 video biographies (subtitled and audio-described) of students with disabilities and migratory backgrounds and their families
2. Collection of online resources mainly for teachers, but also for other professionals and cultural mediators: international and national legal resources, teaching materials, examples of good practices, didactic sheets and downloadable materials suitable for the specific users of the project or specially created for the same.
The Turin Institute for the Deaf in Pianezza is an organization with ancient origins, founded in 1814 in order to take care of the education of deaf children and to train their teachers. The Institute is a non-profit Foundation. In our services we can count: special need teachers and educators service in mainstream schools (from kindergarten to university) supporting students in collaboration with the local social services and school au-thorities; training program for multi-impaired deaf and deafblind people and students with different disabilities; vocational training and vocational guidance for young deaf (cooking and gardening); training for teachers, speech therapists and educators; specialized library and documentation centre for teachers and parents; special projects for the inclusion of deaf people in the society in the view of universal ac-cessibility, with a focus on museum and cultural institutions; projects with the Universities in the fields of researches, language rehabilitation and social services; home housing for deaf adults; european projects; speech therapy and SLI programs; kindergarten (with national ID as formal school); a sensorial Garden language and classes in Italian, English and sign languages.
İsabey Primary School is located Selçuk,İzmir.The organisation has 327 students and 16 teachers.The organisation also has a kindergarten department with 41 students.Primary School has 4-year curriculum (1-4th grades, aged between 7-10 of students).The Organisation is a public school with 16 inclusive students (language and speech difficulties, attention impairment and hyperactivity disorder, hearing impairment, special learning difficulties, autism spectrum disorder and special talent).In Isabey primary school, students are also targeted at developing their artistic skills along with their analytical and creative thinking powers. Scientific teachings that cover age are associated with life. The academic and social development of each student is closely monitored and the result is that the student is successful.In addition to 16 students in inclusive training,Isabey Primary school has 42 Syrian immigrant students.In Isabey Primary School, the psychological Counseling and Guidance Unit adopts a personalized Solution focused and Proactive Guidance approach with the concept of "every child is unique".English foreign language, one of the most important competencies to have in the global world, is acquired from the grade second in Isabey Primary. Students are targeted to learn by living in a diverse language education environment and "language acquisition".
School with boarding for student with hearing and speech disabilities "11th May" is one of the oldest state special education institution in Serbia. It was founded in 1928 and it was the second special educational school for children with hearing and speech impairments (after Belgrade in 1897). The school provides quality programs for preschoolers with disabilities. The school provides primary education and vocational programs for students with disabilities. Additionally, it provides quality educational and rehabilitation programs for students with different disabilities: sensory impairments, cognitive disabilities of various types, autism, physical disabilities, multiple disabilities, learning disabilities. The school is a Regional center for assistive technology and provides accommodation and meals for students in its dormitory. "11th May" teaching staff also provide support to many elementary school students from Jagodina and the surrounding area. This year, our school has become a resource center to support inclusive education.
Colegio Gaudem, located in Madrid Spain, is a trilingual and inclusive school (Spanish, English and Spanish Sign Language - L.S.E). We are two schools in one building, a Special Education school (Compulsory Basic Education and Vocational Training) with around 40 students, from 6 to 21 years old and an Ordinary school with approx. 1200 students from 1 to 18 years old. Both schools have deaf and hearing students, their needs and abilities delimit their schooling in order to meet their curricular and social needs as well as their inclusiveness in the most appropriate manner. Our expertise is in Sign Bilingualism, inclusive education, Cued Speech, Sign Language and Speech Therapy, this is enabled by a multidisciplinary team specialized in deafness, hard of hearing, language and learning disorders.